WHEN YOU HAVE TO GET THREE THINGS DONE AT ONCE, HAND OFF TO YOUR PERSONAL ASSISTANT.
LET US HELP YOU NAVIGATE YOUR WAY THROUGH THE MULTI-TASKING, HECTIC MAZE OF DAILY LIFE.
Apex was established to make sure your personal and professional errands are taken care of when you can't. We provide full service personal partnering assistance. We can help you organize your home, prepare for a move, wait for repair people, do small projects, etc. We can also register your car, do property management, airport runs, and on and on. We also provide supplemental, non-Medical in-home personal care, We are flexible and strive to help with your special service needs – so don't be afraid to ask. We are offer no-hassle courteous professional help, and at a reasonable price. What sets up apart is the quality of our people, and our flexibility to meet your unique needs. We are Bonded, Licensed and Insured, have great references and our Partners are mature, carefully screened, and are trained and supervised.
Use Apex to run your personal (or business) errands, managage your property or take care of your pets. Use as your part time personal assistants whenever the need arises. When three things have to be done at once, when you have to be out of town and still need to manage you life and routine while you're gone, or you just need a break - call Apex Personal Services. We can help. Apex is located in Falls Church, in Northern Virginia and focuses our services in Arlington & Fairfax Counties as well as Washington, D.C. . For more information, please Email us or call at 703-532-2096, To find out more about our pet care services, please visit APEX Pet Partners at :
www.ApexPetPartners.com
.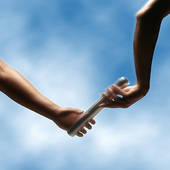 . REGISTERED

. LICENSED

. BONDED

. INSURED

LET APEX TAKE CARE OF YOUR PERSONAL SERVICE, PET & PROPERTY NEEDS.
WHEN YOU CAN'T GET IT ALL DONE, HAND OFF TO US & GET ON WITH YOUR LIFE.

---